Last Saturday morning was a beautiful day and I decided to change my user name on the social networking site Twitter and

Instagram

. It's been a long time tha I thought to develop my name as a brand.
To be honest I never thought that my action to change the username on

Instagram

and Twitter have led me to spend my weekend time

to correct

the problem that arise.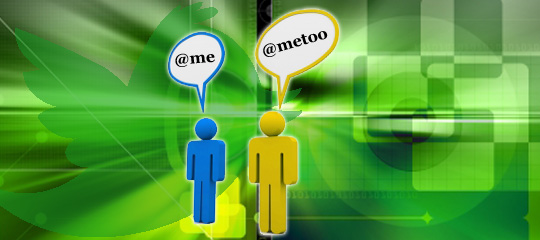 The reality is not that difficult to change the name of any user. Anyone can do it. Therefore it is not difficult then I had never written articles on the topic.
But after trying it myself, I am aware of the difficulties that exist after the username change ,

rather than

while in the process to change user name.
It only takes a few seconds to change your username, but it depends on your internet speed and

whether

Instagram

was down or not.
I tried to find a user name that can be found on both Twitter and

Instagram

so that it can improve brand consistency and my name if I'm lucky. It's very simple process.
However, after the name change process is a difficult thing and you need

to be

careful. Do not be like me to learn it the hard way.
If your old account is active and has long been used so much content that already exists will link the pages that do not exist yet.
Once a user name changed , the old username will to a blank page or an error stating the user name does not exist.
It happens immediately.
Someone else

may

use your old username and your old links referring to other people.
I recommend

to be

careful when looking for a content that

linked

to your social media profiles.
In my case it is my own blogs. It was a long and tedious process of having to make corrections in every article I link to my Twitter and

Instagram

.
Besides all the widgets for sharing and social media links in blog need

to be

update to connect to the new user name. It did not take long.
If you are also a guest blogger and has contributed articles to various blogs and other websites then you should contact the site administrator to update the information.
And if you are like me who use the social media profiles in email signatures then it

should be

updated as well.
If you have business cards, brochures or promotional product that says social media profile name of the user who long it should also be replaced with new ones to

facilitate

prospective customers find you on social media sites.
Having spent my weekend to make updates articles and I finally managed to finish it.
Please consider the points mentioned here if you plan to change your user name on any social media. And make sure you have enough time to do it.
Before starting, it is better if you

prepare

a list of websites, forums and so on that have links to your user name and your account. This can help you troubleshoot problems that arise after changing username.
Have you ever been through this experience? And what lessons do you get when you change your username?